Long researches and spectacular fashion series, in-depth portraits and good addresses… Find the unusual look of "M Le magazine du Monde" on current affairs and style every Sunday by subscribing to the newsletter.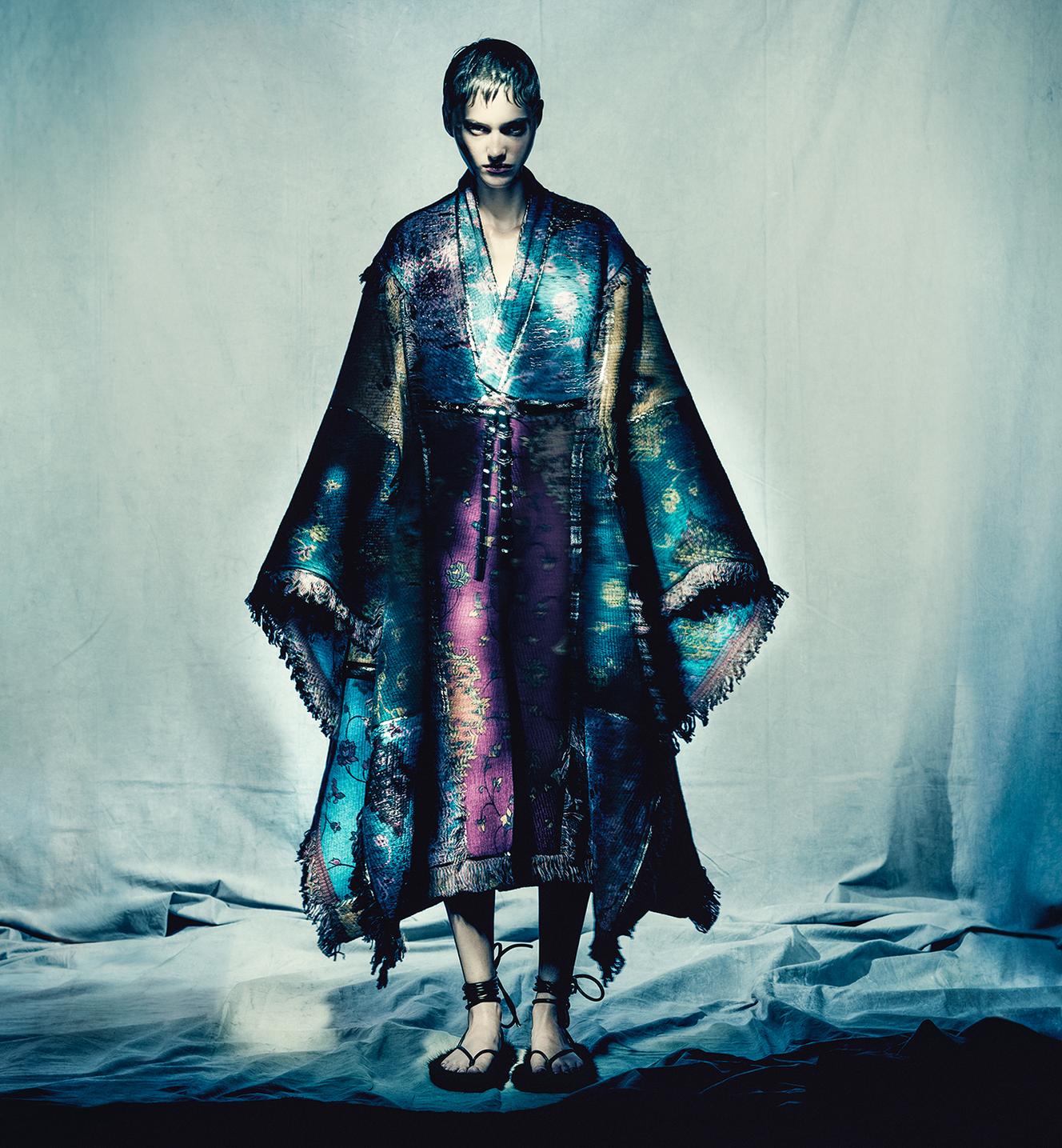 On this December morning, a stone's throw from the Paris Opera, at 2 rue Halévy, the Zara store welcomes its customers with a new installation: at the entrance, a space has been decorated with an immaculate white floor and decorated with mirrors. In the center, couture mannequins are dressed in luxurious jackets: embroidered sequins, fringes of feathers, colorful brocade, jacquard of metal threads, cross-stitch details… The label of the pieces praises craftsmanship and presents the new concept of the Spanish brand called "Zara studio".
A special team of designers came up with this first collection of essentials. Six overcoats, ponchos and capes appeared in limited series, selling between 299 euros and 399 euros – prices three times higher than those usually charged by the brand. To top it off, famed fashion photographer Paolo Roversi, who is more used to working for luxury homes and magazines, is drawing the images.
In mid-December, the Spanish giant also unveiled a forty-three-minute Christmas film from director Luca Guadagnino, a regular contributor to big names in fashion such as Dior and Ferragamo.
"These brands are starting to get more expensive and trying to change the way we perceive them. Gachoucha Kretz, associate professor of marketing
Already in September Zara surprised with a collaboration with the ultramodern German label Kassl Editions. A month later, another Spanish fast fashion brand, Mango, unveiled its line of classics created by Danish stylist and influencer Pernille Teisbaek at the very chic Louise Roe gallery in Copenhagen with much fanfare. "By communicating about know-how, by developing more quality materials and timeless models in limited quantities, these brands borrow the codes of luxury. They're starting to get more expensive and trying to change the way we see them," underlines Gachoucha Kretz, associate professor of marketing at HEC Paris.
This year, Stradivarius (Inditex group) launched its artistic sponsorship project – again an established strategy for luxury brands. The idea? Bringing visibility to emerging talents by exhibiting their works in boutiques and transforming them into "Art Galleries" – in the words of the brand.
At the moment, four artists are propelled to the front of the stage: the painter Agnieszka Kostka, the embroiderer Cécile Davidovici, the illustrator María Melero and the wall artist Francesca Guicciardini. As for H&M, the Swedish brand is now associated – unlike the collaborations that made it famous with world-renowned designers such as Isabel Marant or Karl Lagerfeld – with confidential names such as Sabyasachi Mukherjee, the Indian designer, or Toga Archives, the Japanese brand.
Silence the critics?
Regularly denounced for their anti-ecological practices, accused of reproducing the silhouettes of luxury brands' fashion shows before they even hit the stores, not very eloquent about their production methods, the fast fashion brands try to silence the reviews ? "It's as if they want to cash in on legitimacy with a creative conscience. With these initiatives, they position themselves as makers who can produce something new and not just as copiers." emphasizes Morgane Pouillot, strategic planner at Leherpeur Paris, a consultancy in the field of foresight and creative strategies.
Read also
Article reserved for our subscribers

At Chanel, pleating as heritage
According to Gachoucha Kretz, "To execute their responsible transformation, these brands are forced to ask themselves to reduce production volumes. As they become more expensive, they rely on limited editions and increase their prices to maintain their profitability. It's a shame, though, that this move isn't accompanied by transparency across their entire value chain. †
Read also
Inclusive, vegan and sustainable: Zara ticks all the boxes for its makeup line
These historic brands are also increasingly being overwhelmed by what has been termed "fast fast fashion," particularly epitomized by the Chinese brand Shein, which produces even faster and at a lower cost. Faced with such competition, they have no choice but to reinvent themselves. Will the customer follow?